Hudson River Truck and Trailer
Phone: (845) 454-7669
12 Commerce Street Ext.
Poughkeepsie, NY 12603
Email: info@hudsonrivertruck.com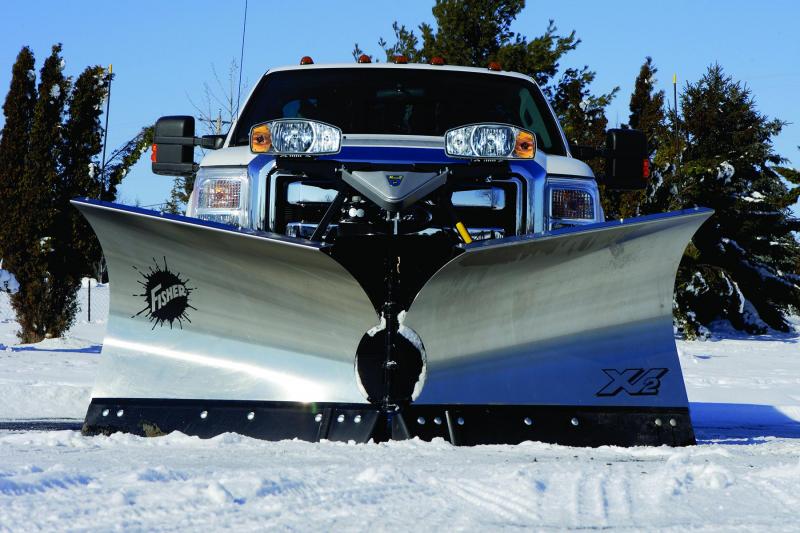 Fisher 8' 6" XV2 Snow Plow
Stock #:

Fisher XV2

VIN #:

FisherXV2

Year:

2022

Manufacturer:

Fisher Engineering

URL:

https://www.hudsonrivertruck.com/all-inventory?stock=Fisher XV2
Description
XV2 8' 6" V-PLOW
Please call us for pricing: 845-454-7669.
PLEASE NOTE: Local and out of state checks must be certified. BANK/CASHIER'S CHECKS ONLY.
The XV2" v-plow features extreme flared wings that soar from a 31" center height up to 39" at the outer edge on 9' 6" models. The XV2 v-plow is available in premium corrosion-resistant stainless steel in in 7' 6", 8' 6" and 9' 6" widths, and in powder-coated steel in 8' 6" and 9' 6" widths.
The blade comes standard with a high-carbon steel cutting edge, increasing wear resistance, and features a 70-degree attack angle for enhanced scraping and back dragging.
RELIABLE HYDRAULICS
All critical hydraulic components are fully enclosed for protection from the elements.
DOUBLE-ACTING CYLINDERS
InstaLock double-acting cylinders allow the operator to lock the wings together to use the v-plow in straight blade mode with single button control. Double-acting cylinders also hold the wings firmly in place for clean, efficient back dragging.
CENTER SNOW CONTROL
For exceptional snow containment in all positions, the XV2 v-plow has a center deflector designed to prevent snow from going over the top of the blade and the formed cutting edges reduce trailing snow.
MINUTE MOUNTRegistered 2 SNOWPLOW MOUNTING SYSTEM
The reliable, mechanical attachment design of the Minute Mount 2 snowplow mounting system allows for easy hook-up with no tools required and no electrical switches to fail and leave you struggling out in the cold.
UNIVERSAL CONTROL OPTIONS
Choose between the ergonomic Fish-Stik handheld control or the dash-mounted joystick control based on your preference. Both feature automatic shutoff, backlit buttons for night operation and LED lights, which indicate "power" and "float" mode. Additional features include programmable "soft-stop," "one-touch" float, built-in SECURITY GUARD Anti-Theft System, and plug-in connector for easy removal.
INTENSIFIRE HALOGEN HEADLAMPS
See what you're up against better than ever before with the all-new INTENSi-FIRE dual-halogen headlamps. They light up the road with brighter performance and greater reach - weather you're in high or low beam - plus, they're standard on all new FISHERARegistered truck plows
STORM GUARD BAKED-ON POWDER COAT
The industry's best protection against wear and rust, the STORM GUARD baked-on powder coat with epoxy primer is standard on all FISHERRegistered plows.
ISOLATION MODULE
An underhood module transfers lights from vehicle to plow automatically and improves system reliability by using plug 'n play, sealed electrical connections that comply with OEM requirements. Isolating the plow's electrical system from the vehicle's prevents the potential of electrical system damage in the event of a shorted circuit.