Twin Cities South
Phone: (855) 585-6548
8448 Hwy 377
Pilot Point, TX 76258
Email: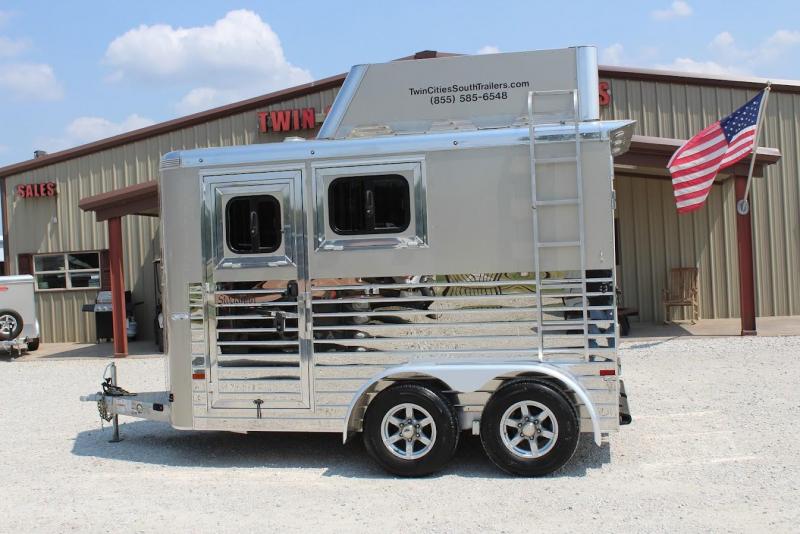 2020 Sundowner 2 horse slant bumper pull
Stock #:

KB8415

Year:

2020

Manufacturer:

Sundowner Trailers

Height:

84" or 7'

Color:

SILVER

# Axles:

2

URL:

https://www.twincitiessouthtrailers.com/all-inventory?stock=KB8415
Description
New 2020 Sundowner all aluminum 2 horse slant bumper pull with dressing room, polished top rail, polished rear post, polished corrugated stainless sides, drop down windows with face guards on the head side, drop down windows on the rear side, escape door on first horse, wrapped hayrack with ladder, fold up rear tack with 2 tier swing out saddle rack, bridle hooks, horse area has lined walls, rubber floor mats, padded divider, roof vents, dome lights, roof rail spoiler with 3 surface mount lights, porch light, LED clearance lights and mounted spare tire in dressing room.
Full Warranty - used at trade shows - has never had a horse in it !!!