RJ TRAILERS
Phone: (972) 287-9977
308 S HIGHWAY 175
SEAGOVILLE, TX 75159
Email: johnjr@rjtrailers.com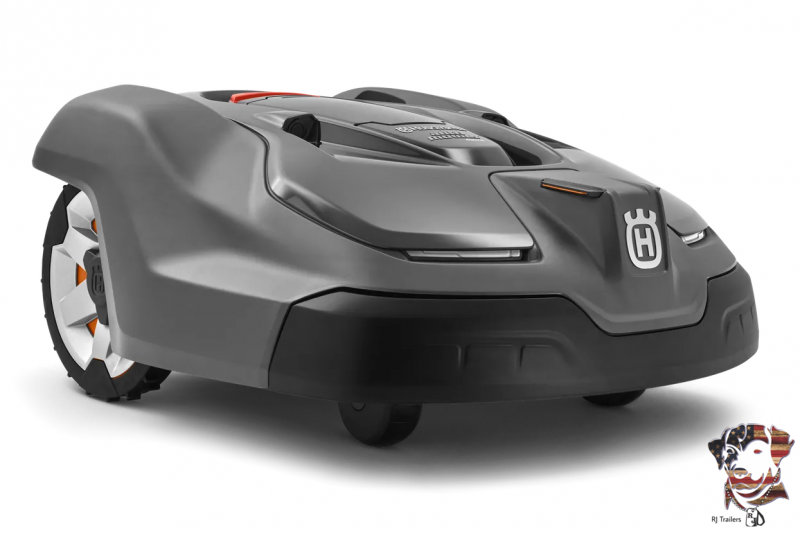 2021 Husqvarna 450XH Auto Lawn Mowers
Stock #:

4319

Year:

2021

Manufacturer:

Husqvarna

URL:

https://www.rjtrailers.com/all-inventory?stock=4319
Description
RJ Trailers
rjtrailers.com
972-287-9977
Se Habla Espanol




Series : Auto Mower
Model : 450XH

Features:
Mows 1.25 Acre
Automatic Charging
Spiral Cutting
4.5 Hr Run
LED Lights
Graphic menu display, large-sized
Low energy consumption
Weatherproof

Better lawn appearance-
Husqvarna Automower(r) uses a free movement pattern and razor-sharp blades to cut the grass evenly from all directions, ensuring an even, carpet-like appearance. Plus, Automower(r) works like a mulching mower, fertilizing the turf with tiny clippings.
GPS-assisted navigation -
An onboard GPS system creates a map of the garden, including where the boundary and guide wires are installed. Husqvarna Automower(r) will then register which parts of the garden it has covered and adjusts its mowing pattern accordingly. This will ensure optimized lawn coverage and an excellent cutting result.
Weather timer-
Adjusts the working time to the lawn's growth rate, meaning that Husqvarna Automower will maximize its mowing time during periods of strong grass growth. In sunny or dry weather, or late in the season, the mower will spend less time mowing, which decreases wear on lawn and mower.

Remote object detection-
Built-in sensors using ultrasonic technology helps the mower to detect objects, lowers the speed and avoid hard collisions.

Theft protection by GPS
Products equipped with Automower Connect / Husqvarna Fleet Services immediately begin tracking its GPS position and send notifications to your devices. Makes the Automower installation extra safe and minimizes the risk of theft.
Scheduling
You decide if you want Automower to mow the lawn around the clock and 7 days a week.